What is a smart home? A question that many of us are asking in light of the growing concerns about global warming. Whether you want to reduce your carbon footprint or take advantage of the ample savings provided by these outstanding devices, there are many solutions that can cater to your requirements. But what makes a home smart, and how can you create one?
What Is A Smart Home & How To Create One
More and more, the population is becoming conscious about its impact on the planet, but with innovative technology making life much easier, it can be a struggle to find a middle ground that benefits both Earth and us. This is why smart home devices are the way forward! Not only do smart home devices lower your carbon footprint, but they can also help to improve your living and lower your energy bills.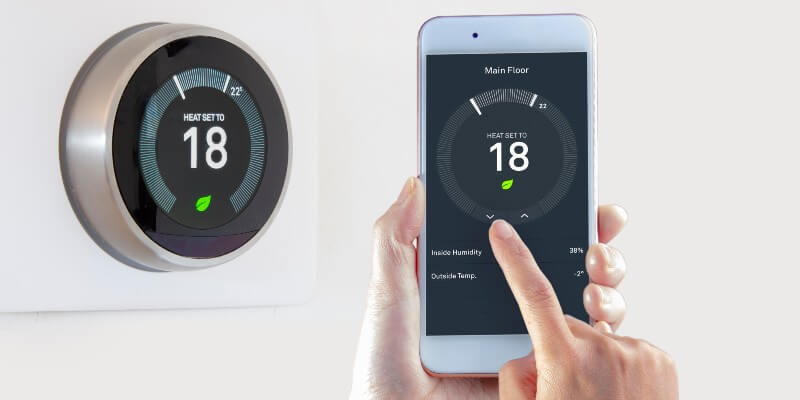 To begin our journey to tackling climate change at home, we first need to establish an answer to what is a smart home. Put simply, a smart home is a property fitted with smart home devices; these devices include smart thermostats, smart entertainment systems and even smart lighting. All of these devices utilise advanced technology to provide an automated system that can help you with tasks, some of which are great for lower heating bills. Homes are not built with smart home devices, and they are something that you will need to invest in and have our electricians in Harpenden install.
Smart home devices come with an array of benefits that can improve living. Let's dive into the many reasons we believe you should invest in some smart home devices:
Saves Energy
For many clients, the reason for investing in smart home devices, particularly smart thermostats and radiator valves, is to save energy and, therefore, save money on your energy bill. Smart devices are capable of this as you can control the device from your phone, anywhere around the world! For example, if you pop out for the day and forget to turn your heating off, instead of wasting energy and costing money, you can simply turn the heating off from your phone. You can find a handy guide on how to make a house an energy-saving smart home on What Is Smart Energy.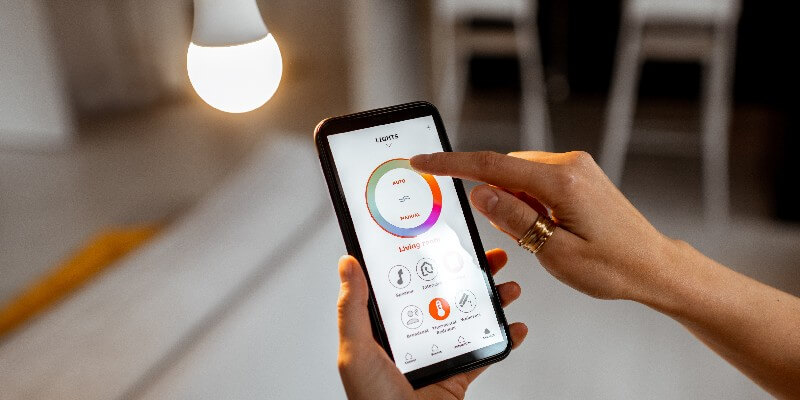 Enhances Security
While alarm systems are great for protecting your home against intruders, there are some other solutions that can enhance security. Many smart devices, such as smart doorbells, now have cameras built into them; these cameras can detect movement and send a notification to your phone. This means that not only can you answer your doorbell while at work, but you can also have peace of mind that your home has an added layer of protection. Tech Radar has a handy guide to showcase the best smart doorbells, so is well worth a read.
Simplifies Life
Let's be honest, one of the main reasons many of us are investing in smart home devices is to make life easier. From controlling your heating from your phone to turning off the lights downstairs through voice commands, smart home devices simplify life by doing the hard work for you. No more stressing about forgetting to turn the lights off when you go on holiday or worrying about having to get out of your cosy bed to turn the heating on. Most smart devices are controlled using your phone, voice or sensors, making them ideal for busy households.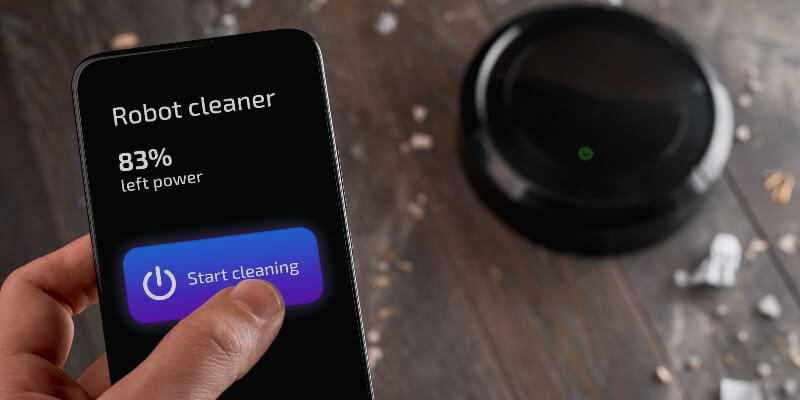 Helps With Household Tasks
On the topic of making life easier, smart home devices can also help you with a range of daily tasks. For example, smart robots such as the iRobot can help you to keep your house clean by setting a time for the small robot to vacuum or mop. Other handy devices include washing machines that start a cycle themselves while also providing an eco-friendly option for washing and even fridges that order your food online when you run out!
Improves Entertainment
What could be better than smart devices that bring a whole new experience to entertainment? From connected speakers to digital assistants, you can enhance your space by introducing devices that play music, provide news updates and even send voice notes to other members of the family in the house. Smart devices can be connected to every room, allowing you to enjoy music and speak to one another with an easy and effective solution.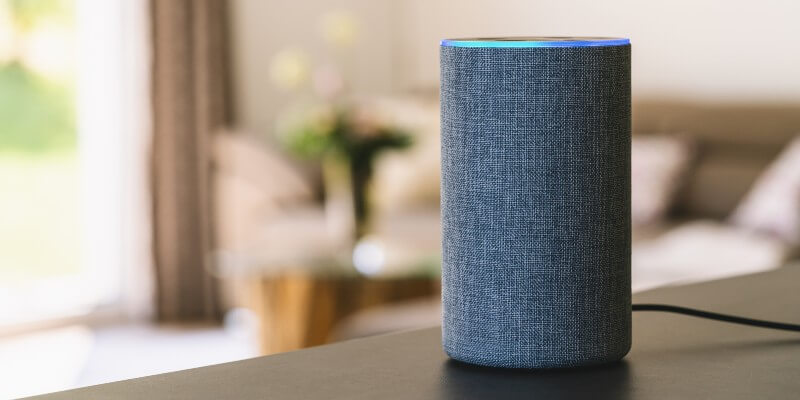 Now that you know the reasons for getting a smart home device, it is time to investigate how to make a home smart. As discussed, there are an abundance of smart home devices that you could choose from, all of which are great additions to the home. Whether you are looking to lower your energy bills or wish to treat yourself to a device that makes life easier, there are many solutions that will suit every home. Let's take a look at the most popular solutions and our favourite devices: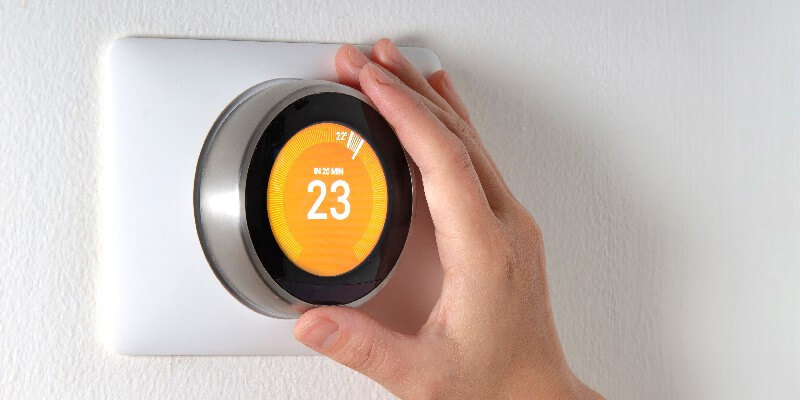 What is smart devices? Well, by devices, we mean anything from smart fridges and ovens to coffee makers and vacuum cleaners. These devices will help to improve your living by making life easier. Here are our top smart appliances and assistants:
SMART KITCHEN
From cooking appliances that can have your dinner ready to perfection to brewing your morning coffee with ease, there are a host of products that can improve your living. Below are some of our top smart kitchen appliances: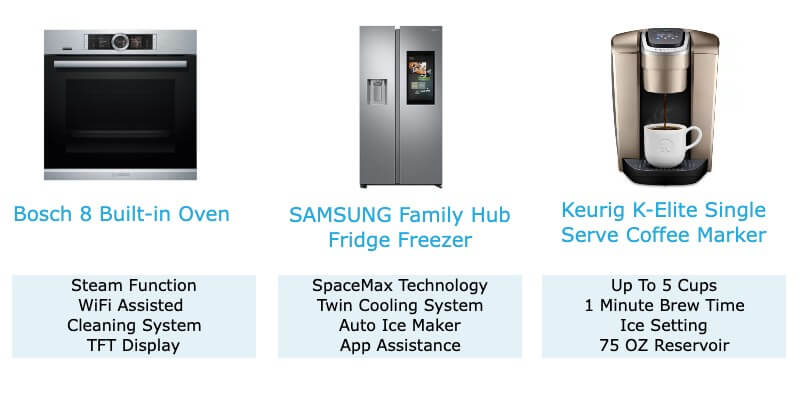 Products Shown: Bosch Oven, SAMSUNG Fridge, Keurig Coffee Maker
SMART BATHROOM
By setting a precise water temperature in your shower, you can enjoy a perfect experience time and time again. Through the use of smart devices for your bathroom, you can play music while you bathe, view temperatures, and control appliances from your phone. Our top bathroom appliances include: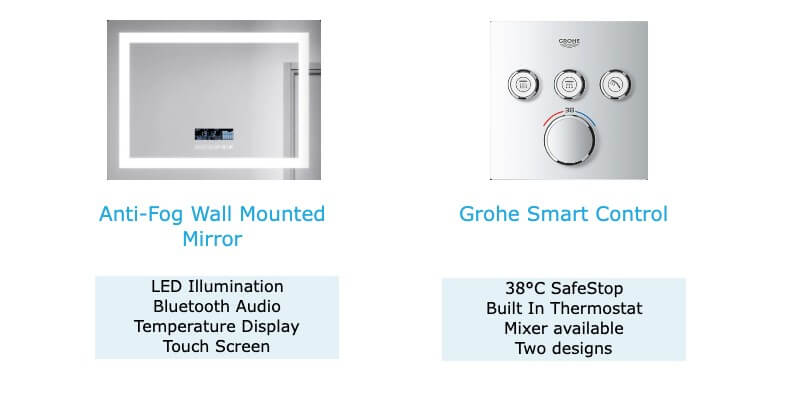 Products Shown: Wall Mounted Mirror, Grohe Smart Control
We have already briefly discussed smart lighting, but what is smart lighting, and how can it improve living and lower energy bills? Well, depending on the lighting you choose, you will be able to control the lights from your phone or with your voice. For example, by downloading an app, you can dim your lights while sitting on the sofa, or you can turn the lights off if you forget while at work. This is an easy solution to making sure that you do not waste energy. There is an abundance of smart lighting options that you can choose from, and once chosen, our electrical contractors in Milton Keynes can help you to install your products.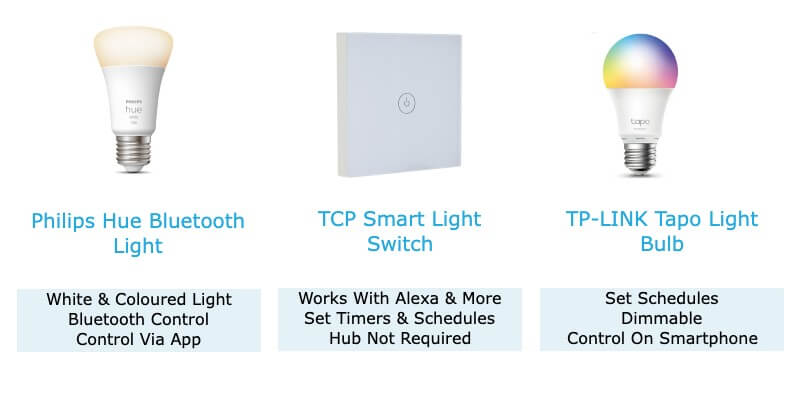 Products Shown: Philips Hue, TCP Smart Light Switch, TP-LINK Tape Light Bulb
By far, one of the most popular smart home devices purchased by our clients is smart thermostats. You may not have heard of this device before or would like to know more about it before purchasing, so let's answer the question 'what is a smart thermostat?'. A smart thermostat is a device that links to your boiler; it should be noted that the thermostat that you choose may depend on your boiler. Once installed by our electricians, you will be able to connect the device to your phone, where you will control your heating. Via the app, you will be able to turn your heating on and off, turn the temperature down or up, set times for heating to turn on and even check how much energy you are using.
The key benefit of smart thermostats is that they can help to save you money by allowing you to make smarter choices. Hive and Nest are the most common brands to use with a selection of products to suit your requirements and budget. You can also pair your thermostat with smart radiator valves, allowing you to further reduce energy wastage by controlling the temperature in each room of the house. If you are unsure which product is best for you, then please feel free to give our team a call!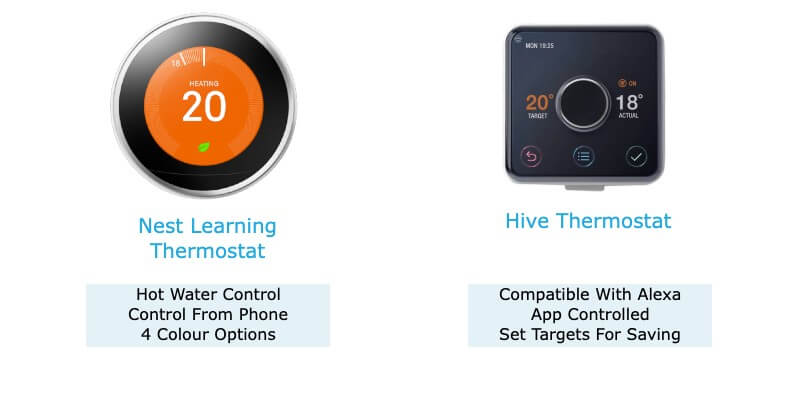 Products Shown: Nest Learning Thermostat, Hive Thermostat
Which Devices Will You Choose?
There is an abundance of smart home devices to choose from, allowing you to reap the benefits of their innovative and advanced designs. When purchasing products, make sure to do your research to ensure that the product you purchase is best for you. Our team are always more than happy to advise on the best products for your home, and can provide you with a bespoke quote for supplying and installing your devices.
Our team has helped clients to install a range of smart devices from smart sound systems and lighting to thermostats and much more. Whether you would like to find out more about how we can help with your installation, or you require other services such as electrical rewiring in Bedford, please do not hesitate to get in touch.