If you have come across the phrase 'EICR certificate' and are unsure of its meaning, this article should clear up any confusion! As experts in electrical installations in Bedford, we know a thing or two about maintaining the electrics on your property, which is why we've put together this handy guide to help you keep yourself, your tenants or your workforce safe. Read on to understand what is an EICR certificate and how one can be obtained.
What Is An EICR Certificate? Our Informative Guide
'EICR' stands for 'Electrical Installation Condition Report'. This report is conducted on properties in order to assess if they are electrically safe for inhabitants. When an EICR is carried out, the electricals of the property are thoroughly inspected for any potentially dangerous damage, deterioration, or faults. Upon completion of the inspection, owners will be given a certificate detailing the condition of the electricals installed on the property, which will bring their attention to any hazardous faults that need repairing.
As of April 2021, a valid electrical safety certificate is legally required for all rental properties. Landlords without a valid EICR certificate can be held liable for any damage or defects in the electricals on the property. If you are in need of an EICR certificate, please feel free to get in touch with our fully certified electricians in Bedford and the surrounding areas, who will book your inspection for a date and time convenient to your schedule.
There are several stages of testing that are carried out during an EICR. These are as follows:
Visual inspection – this first stage of an EICR is carried out to assess any clear, visible signs of damage or faults in the electrical installations that require repair or replacement. These could include cracks in appliances and evidence of overheating.
Dead electrical testing – the electricals are disconnected from the mains power supply for this stage. Specific circuits are tested for any issues, such as problems with wire connections, insulation, and polarity.
Live electrical testing – this stage assesses whether the electric system is able to automatically disconnect as it should when there is a fault in the system.
Other testing and inspection – the earthing and bonding of the electrical systems will be assessed, and switches, sockets and light fixtures will all be examined for issues.
Once the testing is complete, your electrician will either pass or fail your electricals according to the current British Standard for electrical safety. If the safety of your electrical installations is considered 'unsatisfactory', you are required to have an electrician fix any issues within 28 days. You will be provided with an EICR certificate that will outline the condition of your electrics, identifying any faults and recommending any safety improvements. You will likely receive classification codes within your EICR certificate which are as follows:
Code C1 – this is the most urgent code; an immediate danger is present, and action must be taken straight away.
Code C2 – this code indicates that a defect is likely to become dangerous and that action is urgently required.
Code C3 – an immediate danger is not present, but an improvement to the safety of the electrical installation is recommended.
If you receive a C1 code on your EICR certificate, the assessor may have to either shut down the property or immediately carry out electrical work to fix the problem. Otherwise, you as the landlord are required to present written proof that the necessary amendments are completed within 28 days. If you receive any C1 or C2 codes, your electricals have failed the EICR test. However, this is not the case if you only receive C3 codes.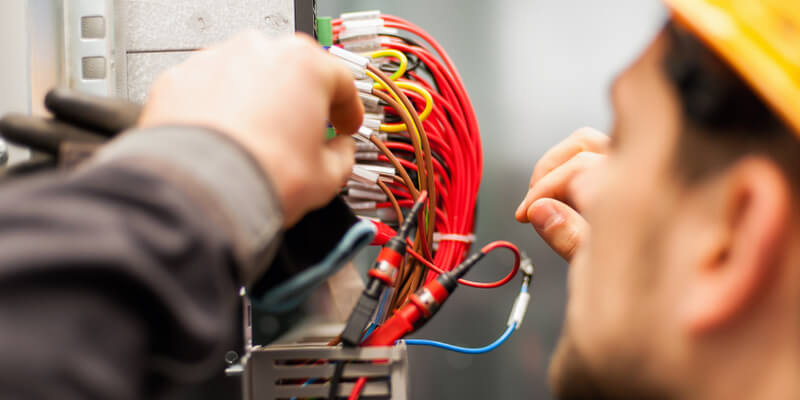 Even if you are not legally required to have an EICR done on your property, there are many benefits to having one carried out that you should consider as a home or business owner. Here are some of the reasons it might be worth looking into having an EICR done:
Protect Your Employees
By having a qualified electrician carry out an EICR at your place of business, you can ensure the safety of your electrical installations and have any faults repaired. This will help you to keep your employees safe and greatly reduce the likelihood of electrical accidents. Not only can devastating injuries or even death be avoided by reducing the risk of electrical accidents, but you will also avoid the legal issues that could ensue following an electrical accident in the workplace.
In deciding to have an EICR done, you are also showing your employees that you take health and safety measures seriously, strengthening working relationships. You will also likely be able to decrease the insurance you pay and open up your insurance company options to those which require an EICR certificate.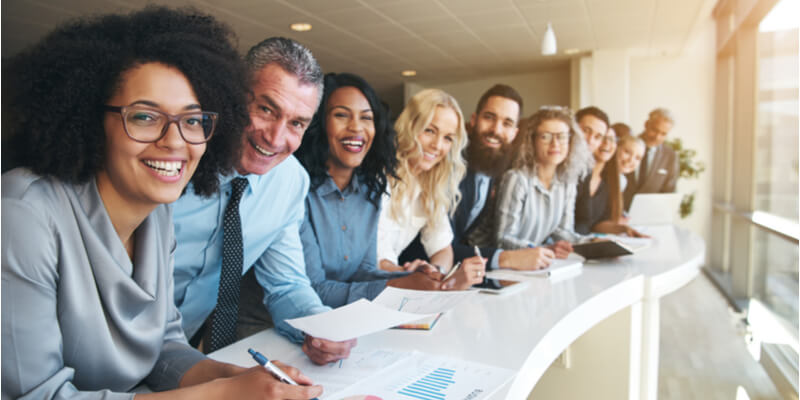 Protect Your Family
Once you have had an EICR done on your home, acquired an EICR certificate and made any necessary changes, you can have peace of mind that you are doing everything you can to keep yourself and your family safe. If your home wiring was installed in the 60s or 70s, you should make it a priority to have an EICR done to ensure that things are up to modern standards and meet safety regulations.
Besides the improvement in safety an EICR brings to your home, you will also reap other benefits. You may be able to pay less for insurance with a valid EICR certificate while adding a selling point to your home, should you decide to sell soon or in the future.
Save Money And Reduce Your Carbon Footprint
When you have an EICR carried out on your electrical installations, faults such as electrical equipment that overheats or overloaded circuits are revealed and can be fixed. Faults like these use up a lot of energy, which means that once they are amended, your energy consumption is reduced to what is necessary to keep your electricals running. Your electrician may also suggest other ways to increase energy efficiency. These improvements will save you the money that was previously being wasted on unnecessary excess energy, as well as reduce your carbon footprint.
If you would like to enlist our electricians in Harpenden or one of the surrounding areas to conduct an EICR at your home, property or place of business, please feel free to get in touch with our team, who have many years of experience in the electrical industry.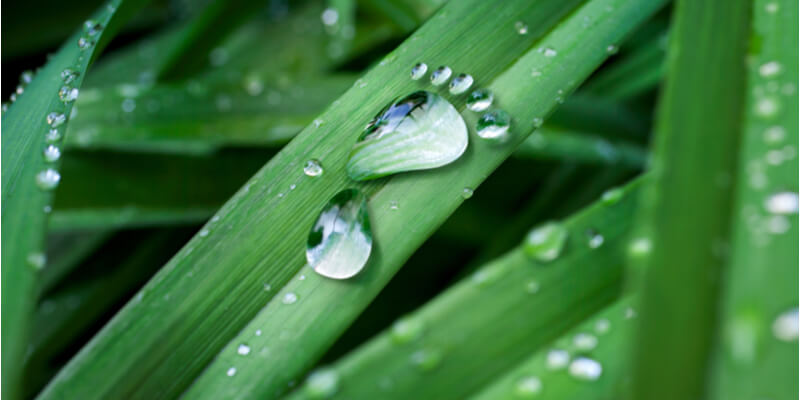 An EICR must be completed by a registered electrician with a Level 3 Periodic Inspection And Testing certification. Attempting to conduct an EICR without the necessary qualifications can be extremely dangerous. Not only will you put yourself at risk of an electrical accident, but you will also not have the required training to identify potentially hazardous damage and faults. This means that you could fail to flag any necessary repairs or replacements, putting the inhabitants of the property at risk. For tips on how to avoid hiring a rogue electrician, you can check out our previous article.
The amount of time an EICR will take depends on a few factors, including the size of your property, the size and complexity of any electrical installations and the condition of your electrics. Typically, the testing will last around 3-4 hours.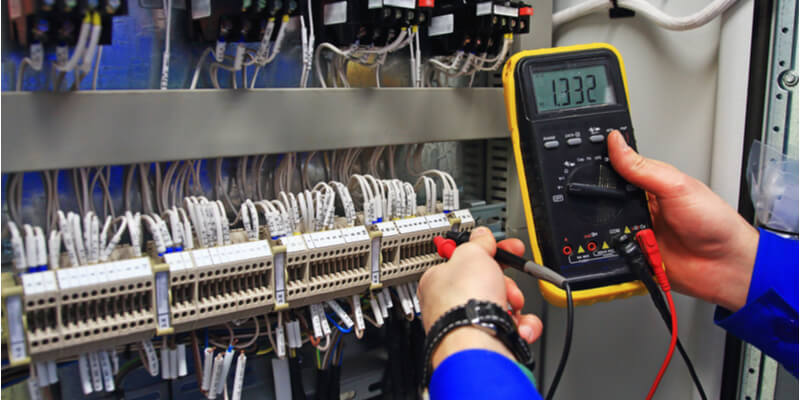 For rental properties, an electrical installation condition report remains valid for five years. However, we advise having one done at the beginning of every new tenancy. If you would like to employ the services of our electricians in Harpenden or one of the surrounding areas to have an EICR done, please feel free to get in touch with our team.
Price Your Job estimates that an EICR costs, on average, between £125 and £300. As with the length of time an inspection takes, the cost depends on factors such as the size of your property, the number of circuits in your electrical installations, and the number of faults present in your electrics.
Our EICR Recommendations And Advice
We hope that our article has helped clear up a few things about EICR testing and certificates! As professional electricians offering a range of services from electrical testing to electrical wiring in Harpenden and the surrounding areas, we are highly experienced in the electrical industry. If you would like our help in obtaining an EICR certificate for your home, property, or place of work, please feel free to get in touch with our team. If you are the owner of commercial premises with electrical appliances, you can check out our previous article for information on testing the safety of these.